Consumer Self Inspection: Self InspectR®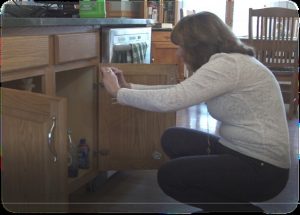 Get necessary information faster and more efficiently.
The Millennium inspection team is ready to conduct on-site inspections when and where you need us. But there are instances when access to a residential property is difficult to schedule, such as seasonal, vacation, or hard-to-reach locations — or other situations where it is beneficial to offer the homeowner a less-intrusive alternative.
That is why Millennium created a practical technology solution that offers homeowners an incredibly user-friendly self-submission process. With Millennium's Self InspectR®, we literally put the photography and notation process in the homeowners' hands — just by using their own smart phones or tablets.
Homeowners receive an email with a secured link that will work on various devices. Downloading of a mobile app is not needed. Homeowners are provided a complete list of image requirements before beginning. Then they are guided seamlessly through the process with step-by-step directions and sample photos. Homeowners simply answer a few questions and submit location-verified photos. All of the photos are then analyzed by Millennium Property Underwriting specialists who identify and quantify all identifiable adverse conditions. What is then delivered to the underwriter is a complete MAPS property survey with condition referrals and Stack Logic® codes for easy prioritization by the carriers' underwriters.
Self InspectR allows carriers to offer a less-intrusive solution for gathering property characteristics, while still achieving operating efficiencies through use of the MAPS platform. And it is not only effective for obtaining traditional property survey information, but also is effective for documenting post-loss situations, inland marine inventories, or many other insurance needs.