February 15, 2018
How do carriers get accurate, complete information about the properties they insure, while still giving their customers a positive, noninvasive experience? Insurance companies are in a unique, sometimes challenging, situation in that they want to provide accurate and adequate coverage, while also attempting to create a positive and unobtrusive process for their customers. Evaluating certain aspects of a home's interior, such as the electric, heating or plumbing configurations, is necessary in some circumstances, making entering a policyholder's home unavoidable… that is, until now!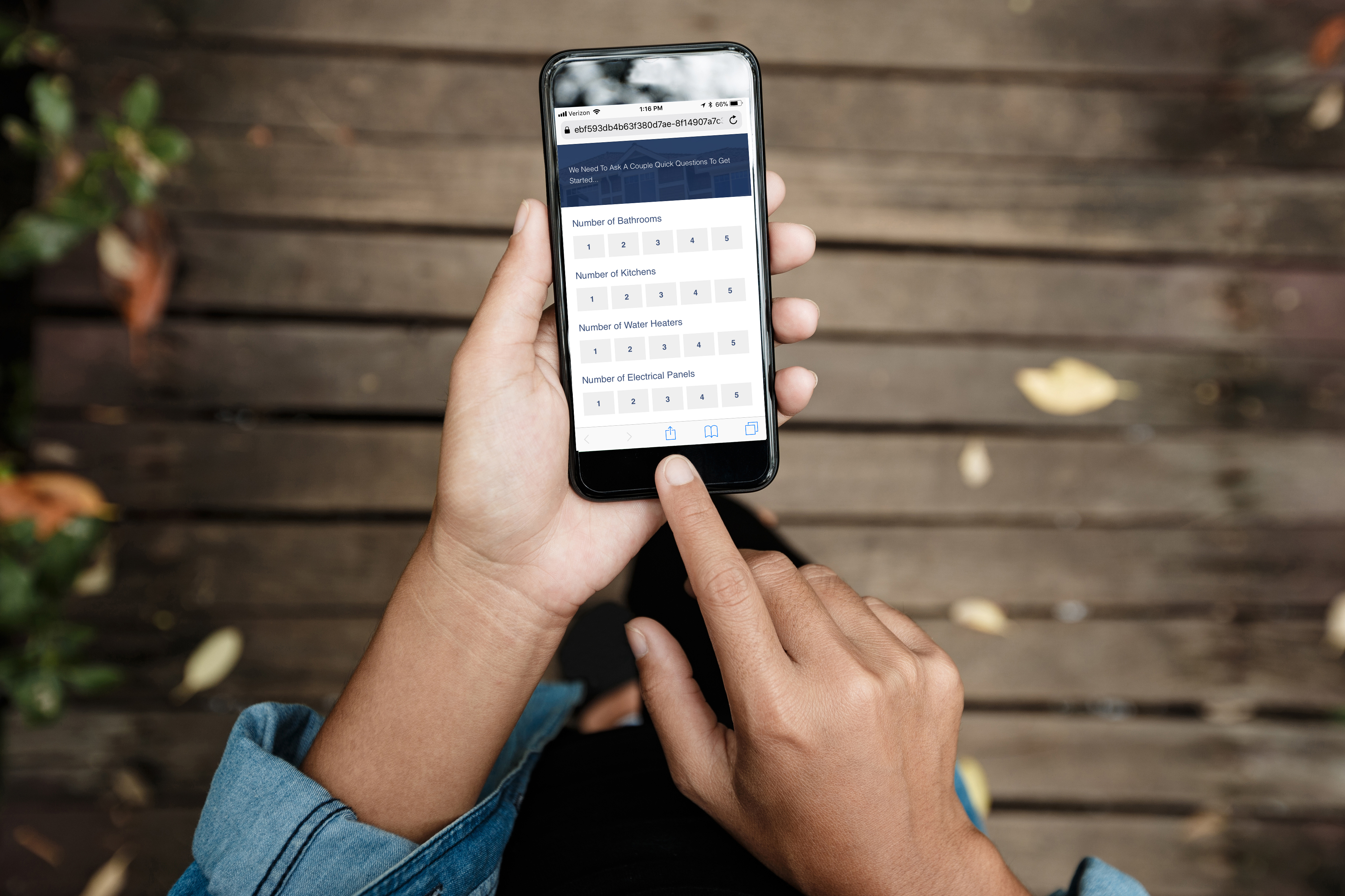 Consumers have been able to use their "smart" phones for completing most any purchasing, banking or data sharing activity today. Through recent innovations created by Millennium, they are now also able to use their phones to mitigate the need for an inspector to enter their home. Millennium's new Self InspectR® service gives homeowners the ability to submit qualified interior images, which are required by the carrier for underwriting, and in certain circumstances, to have those images linked directly to an exterior inspection which may have been performed simultaneously by a qualified surveyor. This linkage allows the carrier's underwriters to review and make an underwriting decision utilizing all of the property survey information at one time.
Self InspectR is a particularly ideal solution for a homeowner whose ability to establish a mutually agreeable appointment time is limited, such as those with seasonal or vacation properties. Self InspectR gives policyholders that choice and lets them utilize an innovative, yet user-friendly, technology to complete the inspection process.
Self InspectR can be used on a "smart" cell phone or tablet device equipped with a camera. And, to mitigate concerns regarding storage space usage on a consumer's device, as well as data security, Self InspectR does not require a policyholder to download any kind of application or program; rather, the device's own web browser is employed to instruct the homeowner and capture images.
How does it work?
The process is simple.  An email is sent to the homeowner making them aware that the Self InspectR option is available, and a link to select it.  After electing to use this service, the homeowner will answer a short series of simple questions about their home before being asked to take the required photos.  When they are prepared to take one of the required images, Self InspectR provides them with both a sample photo of the object and step by step instructions to ensure they provide an accurate and high-quality photo for the carrier. Once submitted, the images are reviewed by Millennium's property specialists to validate image content and identify property hazards and conditions.
In addition to the customer satisfaction benefits related to eliminating the intrusion and time imposition associated with homeowner appointments, Self InspectR provides carriers the underwriting information they need in a much quicker time frame. This, coupled with the built-in workflow automation of Millennium's MAPS inspection platform, creates an optimally efficient and well-documented workflow for interior inspections, while simultaneously fostering a more flexible and pleasant experience for policyholders.
If you are interested in learning more about Self InspectR, or in seeing a live demo of the platform, please contact us at MillenniumVantage@millinfo.com